ONNO pima cotton t-shirt
$

29 free shipping in USA
ONNO pima cotton t-shirt
$

29 free shipping in USA
Mid-weight and built to move with you - this t-shirt feels and wears different. It's a special t-shirt.  Don't be afraid to order one - it's backed by our Happiness Promise™.ONNO's pima cotton is grown in California on mostly BCI certified farms.  BCI stands for Better Cotton Initiative and is an interesting alternative to the organic standard.  Because BCI standards are easier to adopt and becoming more widespread. They may have had bigger impact on pesticide/insecticide use than the organic standard - according to our math anyway.  ONNO''s pima was purchased from Jess Smith and Sons, founded in 1943.  This pima is what they call the best of the best, and is branded as Jess Smith SILKCOTT
®
pima. You can also call our pima SUPIMA
®
if you'd like, because it is.We are out of some sizes and won't have more until December of 2019.  Sorry!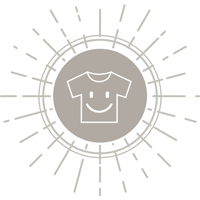 HAPPINESS PROMISE
If you don't love your t-shirt, please let us know. We'll make it right.
ONNO T-shirt company and our organic cotton t-shirts are Certified Global Organic Textile Standard.
Our certificate number is OT-0260752.
Customer Reviews

5.00 based on 12 reviews